GreenerThumb™ Seeding Square Stencil
Regular price
Sale price
$60.00
/
---
Only 7 left for this price

Inventory on the way
---
Grow Perfect Crops Effortlessly 


Do you want to grow more crops with less space? Do you want to take your garden to the next level? GreenerThumb™ helps you maximize the growth of your seeds in a limited space. Take the guesswork out of sowing with this incredibly easy-to-use gardening hack that is taking the world by storm!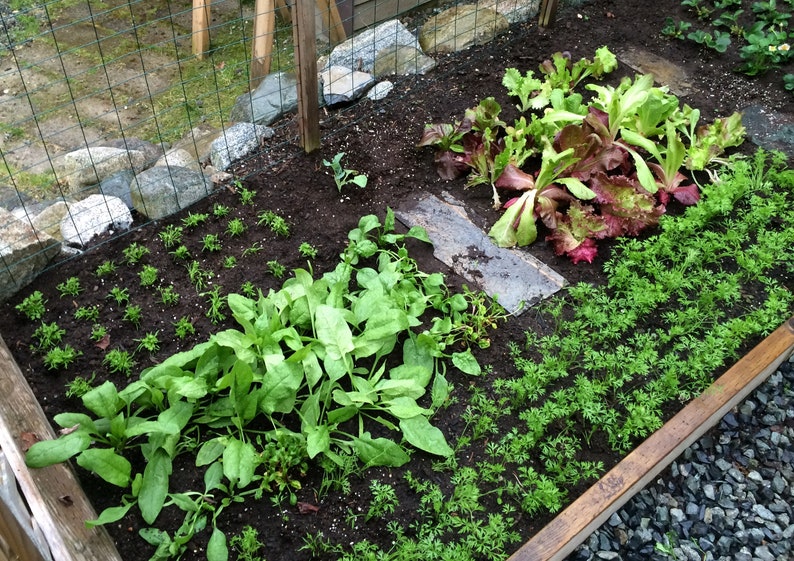 ✓ Eliminate weeds with ease. GreenerThumb is a huge time-saver for weeding. Perfect interval spacing of plants make weeds easy to spot, and maximized spacing leaves less room for weeds to grow.

✓ Enjoy delicious, home-grown foods. Get ready for a truly impressive crop of home-grown vegetables. Nothing tastes quite as good! GreenerThumb utilizes a popular gardening technique called "square foot gardening", which gives you 2-5 times more yield compared to traditional row gardening.






✓ Save hours of your time.  Simply 1.) press the square into the soil 2.) poke the color-coded holes and 3.) plant your seeds. Easy peasy!


✓ Save on your water bill. Maximized spacing = less exposed soil = less water evaporation = a lower water bill. GreenerThumb will save you money every time your turn on the tap.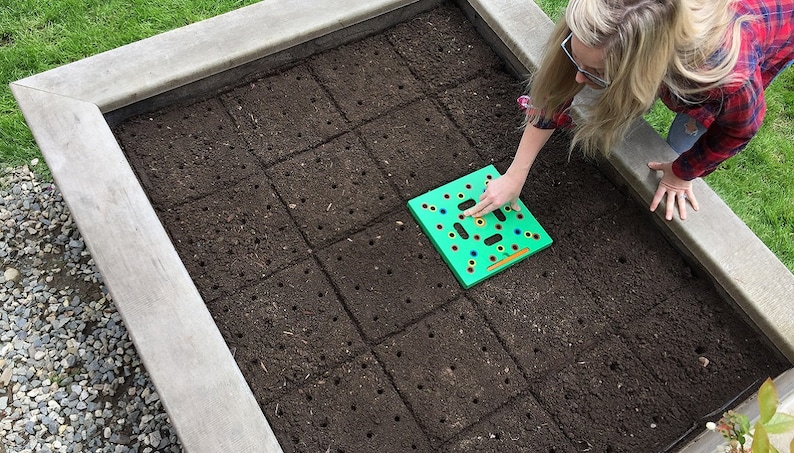 Included in the package 
1x GreenerThumb

Planting Guide/Instructions 
Magnetized Dibber with depth markings and Seed-Spoon
Funnel that clips onto the back of the template
MAY Update: If the price is back to $60 then our spring sale has unfortunately ended and we have run out of discounted seeding squares.
---
---